After a strange 6 months due to Covid-19 and working remotely from home via Zoom lessons, we're now excited to announce we are moving to a new Unit in Dronfield! The new place is located on Callywhite Lane and has more teaching rooms, a reception, kitchen, toilets and a car park!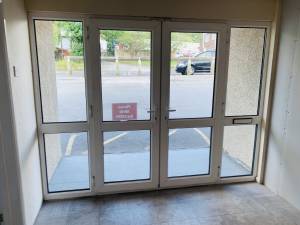 We've loved our time at The Forge and it was a great location for our start-up business but now we need more spaces for new students and the time seemed right to expand.
For the last few weeks, we've had help plastering, decorating, new flooring and making the new place look the part for you all and we can't wait to show you!
We hope you enjoy your new location for lessons and don't forget to share your pics on our various social platforms!
New address details are as follows and from the 2nd September 2020:
Dronfield Music Tuition
Unit 1, North House
Callywhite Lane
Dronfield
Derbyshire
S18 2XR
Adele and Joe x
With huge thanks to Tom & his team at Dronfield Carpets, Ian Hoyland plastering, James and Jacob for decorating